On November 24, 1986
a new member of the family made her debut to join her older sister Kimberly Maree. Our bundle of joy came weighing 8 lbs 3 oz made her entrance into the world at 2:42 and she was named Heather Elizabeth. Little did we know when Heather came into the world she would only be here for seven short years.
On October 6, 1989 when Heather was two years old our lives changed for ever. My grandmother and I went to the doctor and when the doctor saw her he put in her in the hospital because he did not like what he saw. I could not believe what I was hearing that there was something wrong with my baby. This had added injury to the last few months because we had only been in Oregon a few months and we were still trying to adjust to the life of Oregon and on top it I was mad because I had been trying to find out what was going on with her for almost six weeks because she been really sick. When I finally took her to this doctor she was really sick and the best way to describe Heather that she looked like one of the kids from the third world country.
Well the doctor told us that they were going to have to get a bed for her and it took about 2 hours to get the bed. Well the bed became available and then the next morning which was Saturday they started to do some tests. With all this stuff going on I had to now find a place for my other daughter to stay. I ended up asking my ex sister-in-law if Kimberly could stay. I had to call other family members and to let them know what was happening and most were out of town and the only ones who really were in town were my grandparents and my aunt and uncle but I had a cousin who was also living here in Oregon. I also called her father and told him what was going on and he came up to the hospital and we decided he would spend the night. Well I spent the night at my cousin's and the next morning she took me up to the hospital.
Well the next morning the doctor talked to us because they had some tests to see what she had and the news was not good. The doctor told us she had cancer and the form of cancer was Neuroblastoma-stage 4. Lucky my cousin was there and she asked all kinds of questions and the one that still sticks in my mind today is that "what would you do if she was your daughter?" The doctor told my cousin that if she was his child he would make her as comfortable as possible but in my mind I knew as her parent that I needed to give her very possible chance to live. The reason the doctor had said that was because she was so bad that she would not make her third birthday but I knew we had to try.
So we made the decision that we would try chemotherapy but they had to finish running the other test to make sure that was what she had.
After getting the results of the rests of the tests and it was confirmed she had the cancer; we had to had to have Hickman Catheter in her chest. The reason she had to have the Hickman put in was so they could pull her blood and put the chemotherapy in her so the nurses would not have to poke her. They could not put it in right away because they had to get her in the best shape as much as possible because she was a very weak and sick little girl.
The weekend was pretty rough for us because we had never been in this type of situation and it was new for us. Monday finally arrived and we started to meet the staff of the hospital; the Child Development Sp. and some of the art people who would be a big part of our lives for the next four years. Well the doctor decided on Tuesday to do the surgery to do put in the Hickman but for us we almost lost Heather because she was very weak and because of this is she was put in ICU for a good three to four days. Well Heather was finally stronger enough to be put in a regular room. Well while she was ICU my family came in.
After Heather was taken out of ICU she was put in a regular room and the doctor wanted to have a family conference and the reason was because we needed to make the decision if Heather's heart stopped did we want to let her go to sleep. Well we did have the conference and it was decided that if her heart stopped we would pull the plug and let her died which killed me but we knew there would have not been anymore for them to do.
While all this was going on I hardly had seen my oldest daughter and was missing her so I told my mom to bring Kimberly up to the hospital so we could see her. I had ask the doctor to ask to her because I did not know how to explain to her about her sister.
Well we got through the first round of Chemotherapy we were able to go home. Well she was in the hospital for two weeks and did fine but was still pretty weak but before we took her home we had alot do learn about cleaning her Hickman because we needed to make sure we knew how to do it so it would not get infected. Well after learning how to do and making sure she was able to get out of the hospital we went home and we got our other daughter and started the routine of the hospital and other things that would be in our lives for the next four years.
Well we were only home for about four days and my daughter's father took her to her doctor's appointment and when the doctor saw her he put her in the hospital. It was going on her seven to ten days after chemotherapy and when it got to that time her immune system would go down. Well because Heather was still pretty weak from the chemotherapy and her immune system was down she was put in the hospital. Well when she was put in the hospital she was one sick little girl and were not sure if she would she make it to her third birthday. She was in the hospital for 10-14 days but there was a number of times she almost did not make it but she did make it and by her third birthday she was doing great.
The routine of the hospital became part of our lives and we got use to the running back and forth to the hospital. While in the hospital a met a gal that her daughter was diagnosed two months before Heather and she was a great comfort to us and told us what to expect. While we were in the hospital we meet a number of families that were having to deal with different things but the one thing we all had in common was that our children were hospitalized and we could lean on each other for support. Many times one of us parents would need a break and then we would check on each other kids so we could get breaks.
It was not just staying in the hospital for chemotherapy but she had to be tested so to make sure the chemotherapy was not doing any damage to her body and especially her vital organs like her liver and heart. Well when she was going through the testing she was really good and did not have to be put asleep like the other children. She really would cooperate.
Well by the following year things were looking up. In May of 1990 I found out that I was pregnant with my third child, Kimberly started kindergarten., the girls father was working full-time and a month before the baby came we moved into a house. Thirteen months after Heather was diagnosed with the cancer our son Andrew Richard came into the world on November 3, 1990. The girls were thrilled that they finally got their brother. Heather was one proud sister. Well just two months after that Heather finished up 15 months of cancer and we were thrilled.
Well for the next two years we had to see the doctor but life got back to normally and we things were going great for us. Heather started headstart and her hair was growing back. She loved being a big sister and was making friends and growing her hair back. She was a happy easy going little girl. Our life was going to great and then in July of 1992 another tragedy hit our family.
On July 30, 1992 I got a call from my mom staying that my fifteen year old brother was in drowning accident. Andrew and I flew down to Las Vegas, NV because we do not know if my brother Devin was going to make; well in August 3, 1992 the plug was pulled on my brother and we had to say good bye to my youngest brother.
In September, 1992 Heather started kindergarten and three months in December, 1992 we got the bad news that Heather relapsed and that happened right after the first of the year, the doctor started heavy doses of chemotherapy.
This time Heather had only two or three rounds of chemotherapy and during this time the doctor wanted to try a bone marrow transplant and we needed a donor and the only one who was a match was Andrew. Well this was in April of 1993. The doctor did some tests to see how the chemotherapy was doing. After all of the tests were done the news was not good; the cancer kills were overtaking her body. Well the news was very devastating for us because there was nothing more we could do. I asked the doctor how long she had and he told us she had only 4-6 months to live but she surprised us all and lived eight months longer.
Between April and December we tried to live the best we could but knowing Heather had a few short months was hard on us. My sister and my niece came that summer so she could spend as much time as she could with Heather. Heather started first grade but by the middle of October we could see that the cancer was really starting to take a toll on her. Heather was starting to grow weaker and she was just starting to sleep all the time.
Over the next several weeks she was in alot of pain and also by this time the doctor had hospice coming in at least once a week to make sure Heather was doing OK. Heather was in alot of pain and they had to give her pain medication to help control it. It was very hard for the people who loved Heather to see her in pain and knowing what was going to happen. The school was so great that they had a tutor come in once a week to help Heather with her schoolwork.
Well the week of Heather's birthday the school decided to let us have a birthday party for her since it would be her last one of her life. Well that was great because of the fact it was great for her classmates.
November 24, 1993 it was Heather's seventh birthday and then exactly two weeks later December 8, 1993 Heather took her last breath and she died quietly in her sleep. Heather's four year battle with cancer was over.


Heather in the seven years she lived she touched everyone's life who knew her. She was a mischievous and loving little girl. One of the things I learned at her memorial she was always worried about other friends than about herself; that should tell you what kind of child she was. She loved Barney. Heather's favorite color was purple. Heather's favorites movies were The Little Mermaid and Beauty and the Beast. She had such a love for life she always had a smile on her face. The one thing that always will stick out in my mind was the fact she always had to tell on her brother and sister.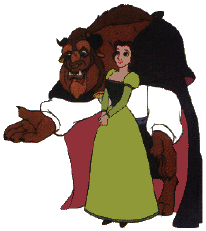 It has been seven years since Heather went to be with the Lord but that does not mean the hurt is gone; it still with me everyday. I wonder want kind of person should would have been but it we will never know. I love my other two children but I still miss Heather a great deal.
During the four years that Heather dealt with her cancer she touched so many people that they all loved her. From the hospital staff to the her family, the church she belonged to, the headstart people who worked with her, and especially the school she went to; she touched each and everyone in her special way. Heather was such a bright light in a crazy world that when she died a great light was taken from our lives.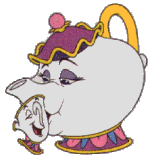 We all still miss Heather Elizabeth and as long as I live she will be a part of me.
It is hard to believe that the Lord took Heather but for some reason she was only suppose to be here a few years but without the prayers from our church and the people around us we would have never had her as we did.